The Unique Difference
Unique Technology Industries strives to provide the highest quality screen doors manufactured anywhere. All of our doors a hand crafted in our Sarasota Florida facility to stand up to Florida's demanding weather conditions. Our doors are designed and engineered to hold up to even the most demanding commercial or residential use. Unique's screen doors are custom made to your installation requirements.
Below are just a few of the points that make Unique's doors the premier screen door in todays demanding market.
Fully welded construction of grills and welded doors. All or our grills are welded at all the cross points. NO RIVETS, NO PUNCH AND PASS THROUGH at picket cross points. Punch and Pass Through will eventually loosen up at the joints and allow the grill inserts to rattle and make noise over time. Welding the grills gives our products the strongest construction possible. We then face grind all the welds to provide a smooth finished appearance for an unsurpassed product.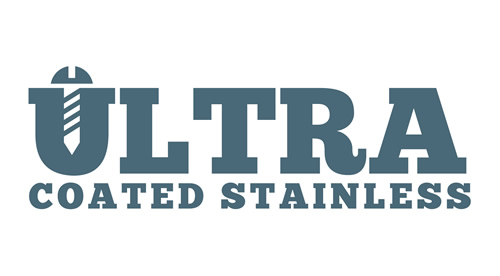 All Stainless Steel fasteners. Unique Technology Industries is the only screen door manufacturer to use all stainless steel screws in the construction of their doors. Our Ultra Stainless fasteners are guaranteed for a lifetime against red rust corrosion. We also send only Ultra Stainless fasteners in our components set for installation. Ceramic coated fasteners will crack and fail over time leaving your door and entryway/cage with red rust stains. If your looking for a door to last a lifetime then look no further than Unique Technology.
Powder Coated finish. All of our grills, welded doors, extrusions and components are powder coated aluminum for a lifetime of worry free operation. Since our grills are welded and ground before they are painted there is no break in the paint finish at the cross points (as there is with a Punch and Pass through process) on our grills. Every open point in paint finish can lead to a paint failure over time, that is why Unique makes sure our grills painted 360 around the entire grill especially at the cross points.
Aluminum continuous piano hinge and channel. Our hinge and channel is continuous and designed to run from top to bottom of our doors to prevent sagging over time. With our hinge you will not get a door that sags and jams.
Felt lined weather z-bar. We have the option of 1/2, Full and Adjustable z-bar all with felt to provide a quiet bug proof seal around your Unique Technology screen door.
Many screen options. We offer a variety of screen for our doors from the standard 18/14, 20/20 no-seeum screen, Super Screen pet proof screen, white and charcoal sun screen for privacy or sun protection. All or our screen is held in place using the industry standard self locking flat spline.
Kick plate. We offer a heavier material than most manufacturers at .030 our 8" material is heavier than most manufacturers door frame material. We also offer kick plate coil sizes 16", 24" even up to 36" tall. We will also cut a kick plate custom to match your existing kick plate on your entry or pool cage. Our welded doors all feature a solid 1/8" thick kick plate material that is welded to our heavy duty welded frame.
1/2" and 3/4" square picket sizes. We have both 1/2" and 3/4" square picket sizes in our grills depending on the grill design. Some manufacturers only offer a 3/4" picket this does not allow for the variety that Unique can offer.
Solid aluminum castings. We do not use plastic or steel castings on our grills. Aluminum castings will not rust.
Adjustable Bug Sweep. Unique's Adjustable bug sweep is a "u" channel style sweep that covers both the front and back of the door and adjusts to compensate for an out of level floor or ground. We also send both a rubber and a felt sweep material to ensure a proper seal on almost any ground covering.